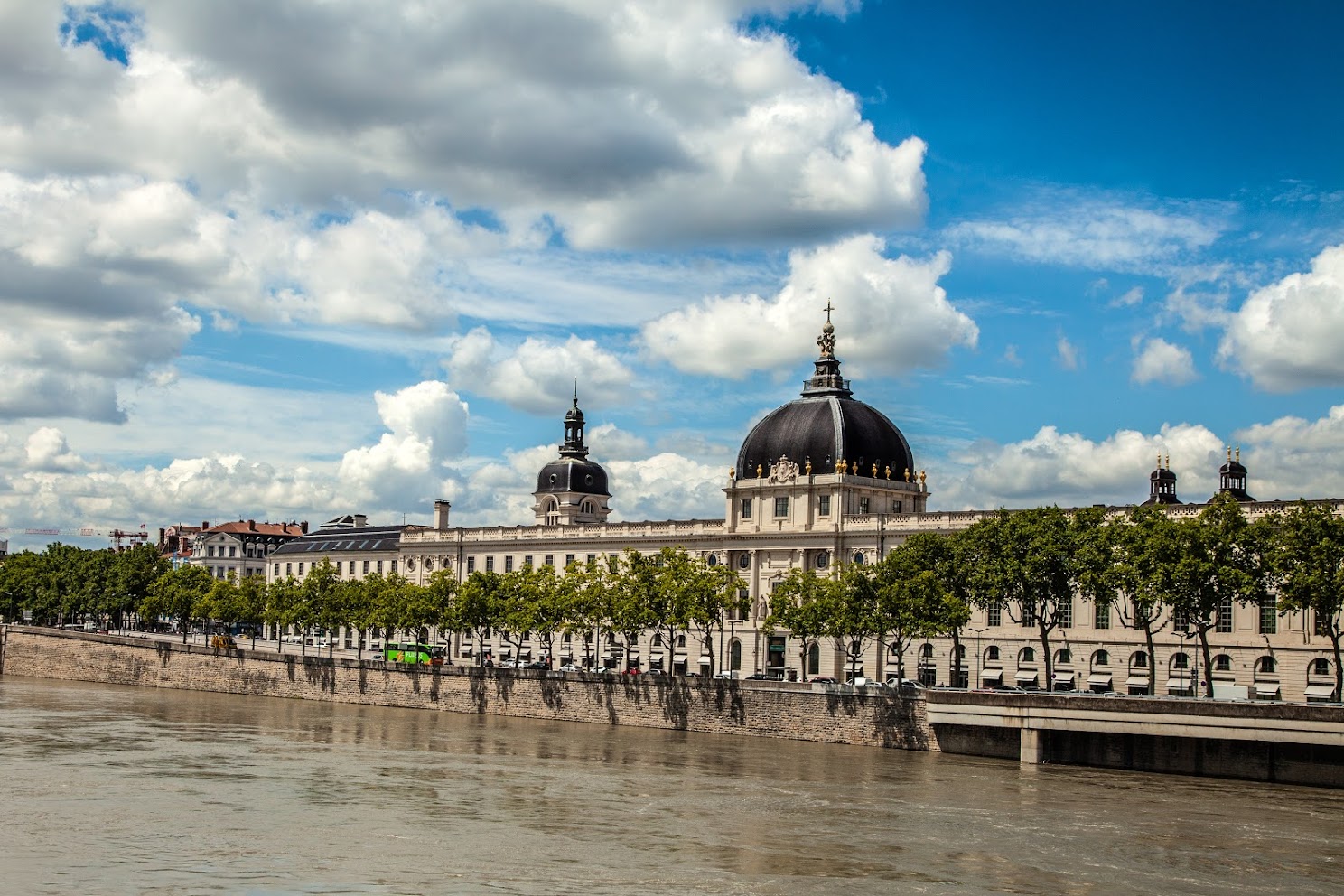 Tourist Tour
The Grand Hôtel-Dieu is not a historical monument for nothing. Its history has spanned the centuries and its architecture has been transformed according to its uses. A hospital in the past, it is now a unique place to live, a jewel of Lyon's architecture where you can meet up with friends, find a natural wine for a family lunch, have dinner with your partner or stroll with your children on Wednesdays.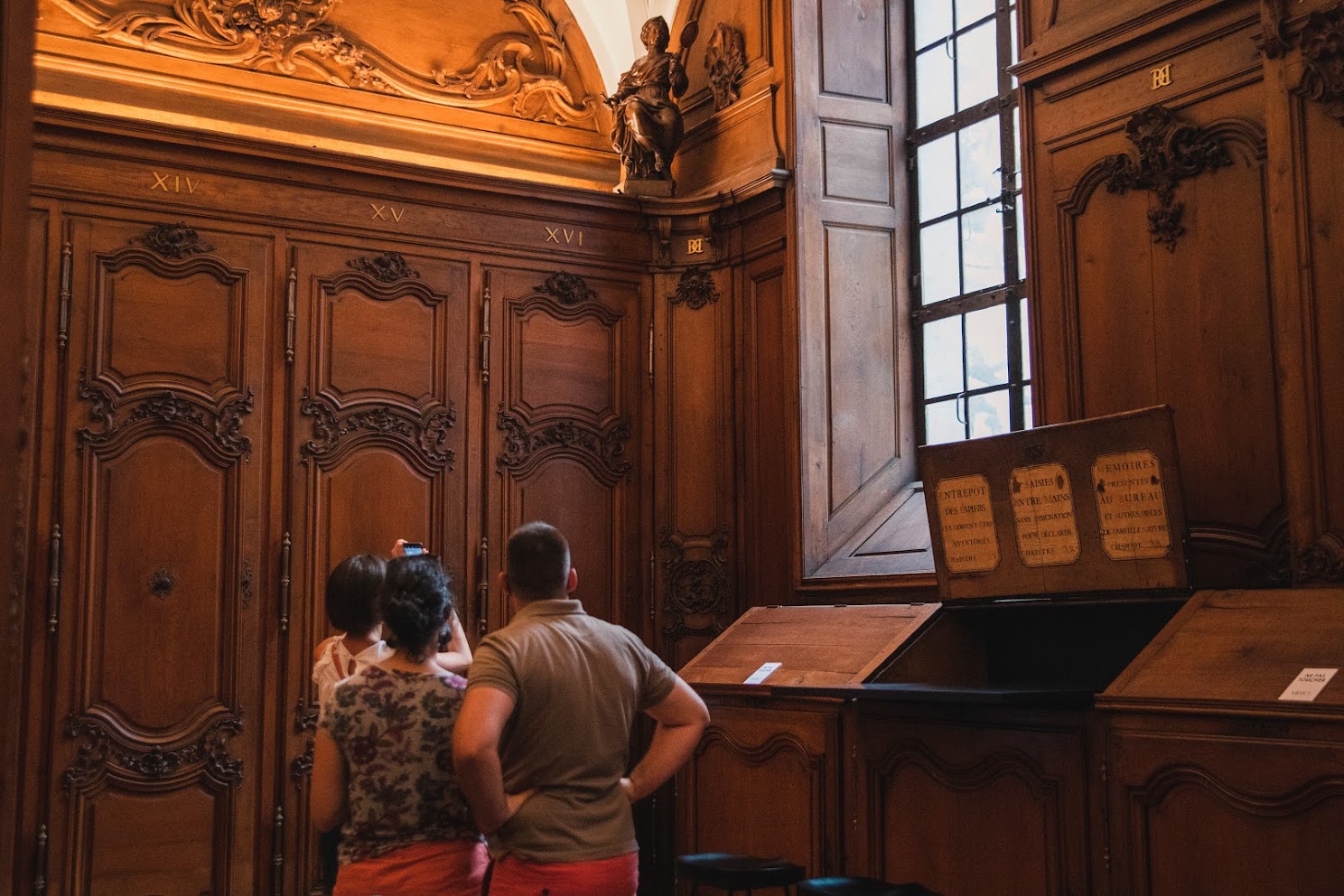 Stones that have survived the ages
It was along the Rhône that the building was built under the governance of monks who sold it to the city of Lyon in the 15th century. To enter the Grand Hôtel-Dieu is to visit a place steeped in history, which tells the story of the City of the Gones in its stones. Rebuilt from scratch in 1630, on a grid plan around a dome, it was the birthplace of one of the greatest architects of the 18th century: Jacques-Germain Soufflot! Before becoming one of the chief architects of Notre-Dame Cathedral in Paris and the Pantheon in Paris, Soufflot designed the façade of the Hôtel-Dieu. It was Soufflot who chose the white stone from the Villebois quarries in the Ain region to create this immense façade, 250 metres long, unfolded on two levels and cut through the centre by a majestic dome whose keystone rises to 32 metres.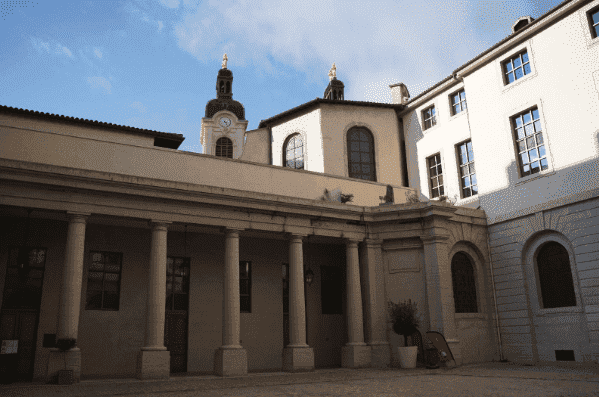 One place, a thousand and one lives
If today the Dôme houses the bar of the Intercontinental hotel. It was once the heart of the Hôtel-Dieu. Today, Lyon's first hospital has been transferred, but it welcomed patients until 2010. Within its walls, more than 30,000 children and innovations that changed the history of medicine were born. In 2015, under the impetus of the Ministry of Culture, the architects Albert Constantin and Didier Repellin rethought the building and its 8,500m2 as a place of life open to the city and its inhabitants. A five-star hotel, shops and restaurants now inhabit the three domes, the courtyards and the historic gardens. A prestigious place that is alive at all hours and can accommodate all our desires: from massages, to window shopping, to yoga classes or lunch on the grass!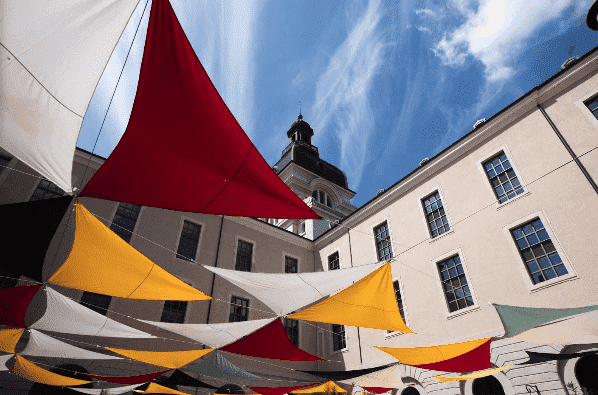 Secret stories...
Did you know that the Dome - today a symbol of Lyon's architecture - almost never existed? After having been modified without the opinion of its architect, a fire destroyed it in 1944... It is thanks to this unfortunate accident that the Dome was rebuilt on Soufflot's original model, two centuries later. But this is not the only anecdote about the Grand Hôtel-Dieu. Find out why Rabelais was expelled from the Hôtel-Dieu and who wanted to demolish the Grand Hôtel-Dieu...