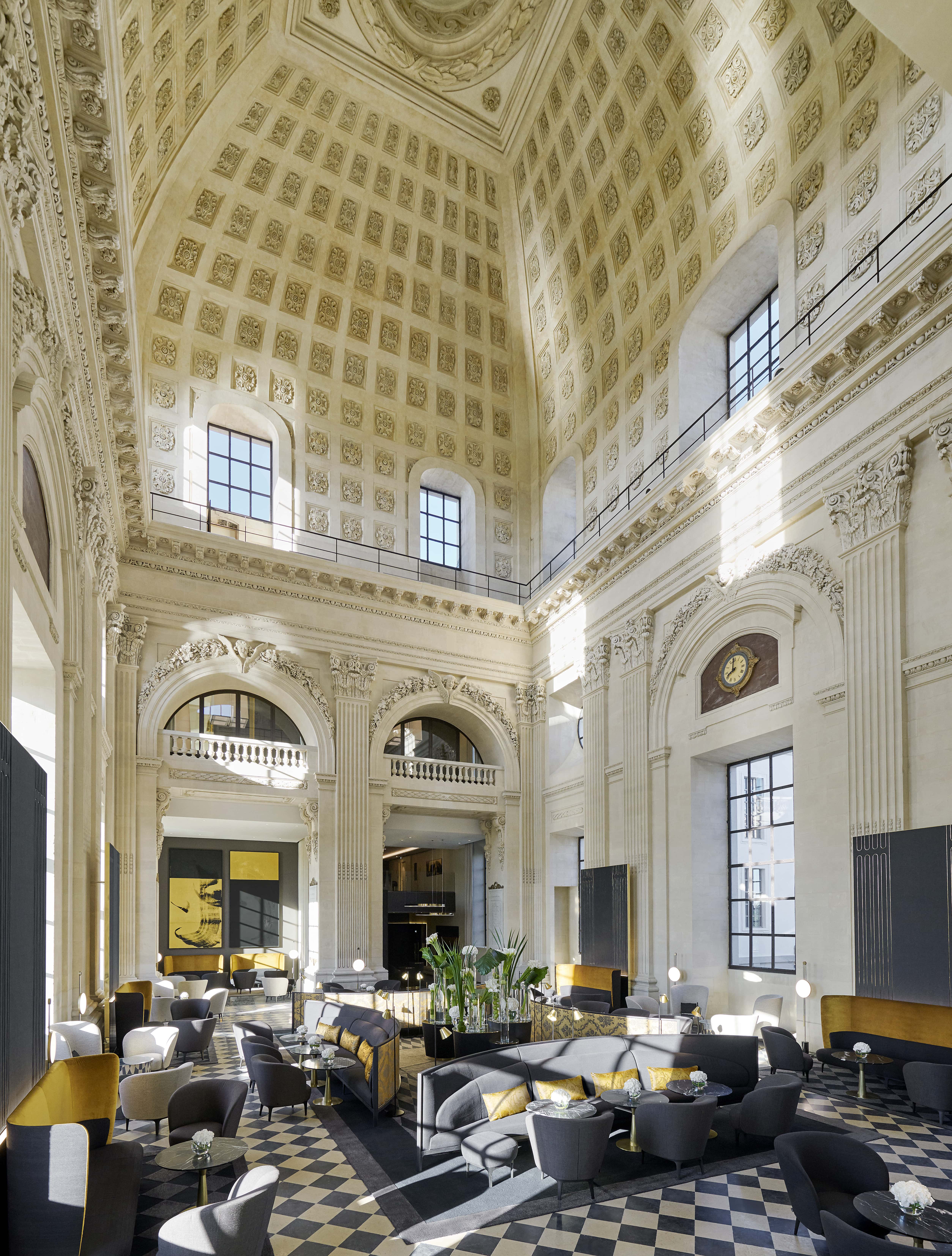 Le Dôme
Wonderful, dazzling, monumental, fabulous, phenomenal... yet so incredibly intimate. Words cannot even begin to describe the splendor of the dome, born of the imagination of Soufflot. And so there remains the emotions, so very personal yet so deeply intense in this immensity. The drinks' menu offers a range of revolutionary and imaginative drinks, inter-blending a strong local influence with international creativity.
Surprising signature cocktails, generous dishes signed by Chef Mathieu Charrois, or sweet pastries - Le Dôme is the promise of incredible moments.
Find out Oenological workshops- Intercontinental Lyon - Hotel Dieu
Under the 32-meter cupola of the grand dome, wine experts from the InterContinental hotel make you discover three wines from our regions with original grape varieties, accompanied by local nibbles. Every Tuesday and Thursday from 5pm to 6.30pm from €52 per person.
Hours:
Monday to Sunday from 3pm to 23.30pm
Tea time, Monday to Sunday from 3pm to 6pm