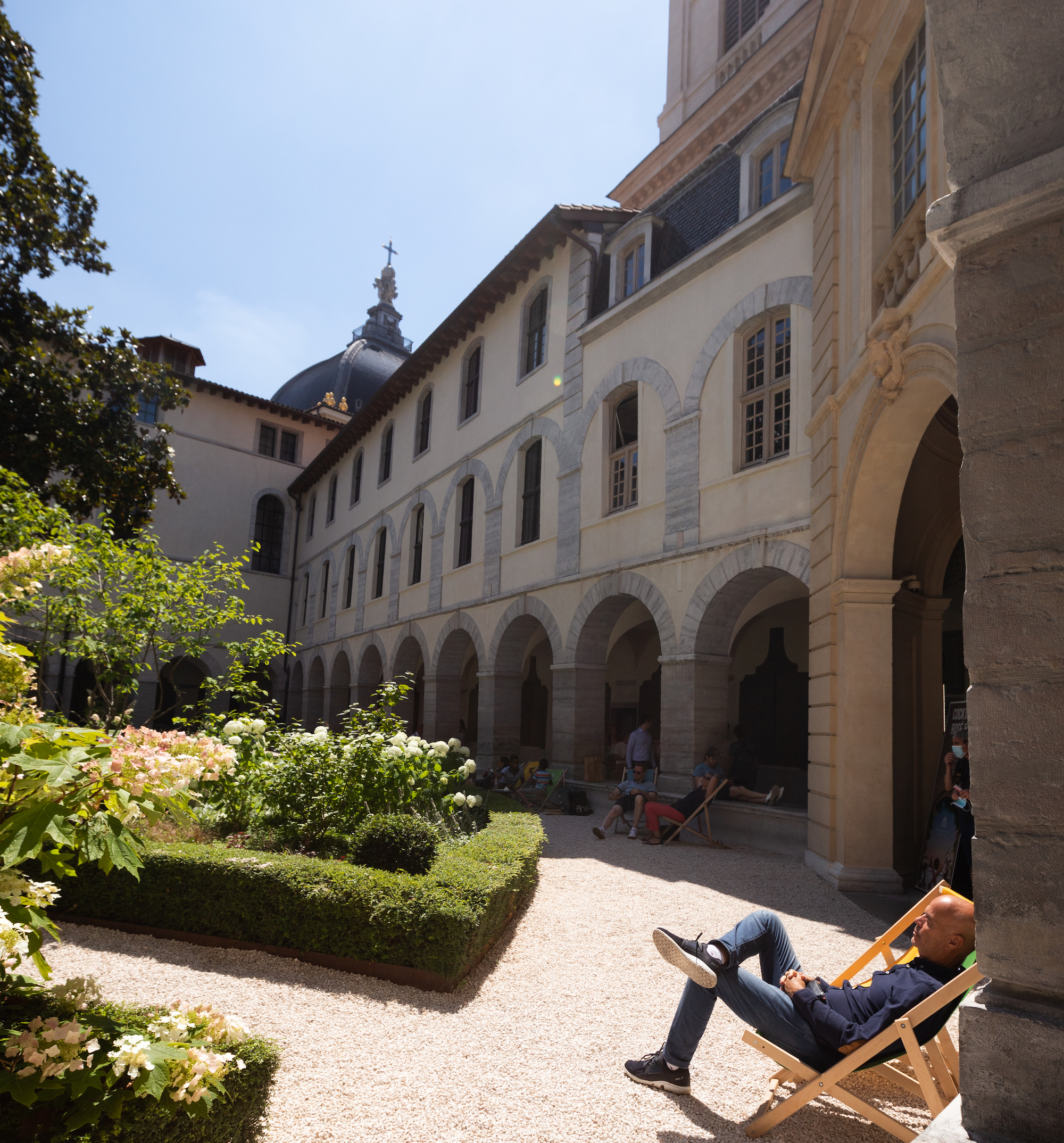 Fine palates, trust Praline et Rosette to put your taste buds in a state of excitement. At the Grand Hôtel-Dieu, we take aperitif time very seriously by mixing cocktails, guided tours and all kinds of delicacies. A two-hour walk between historic domes and renowned Lyon houses!
Expert in culinary walks since 2017, the Lyon-based start-up Praline et Rosette, founded by Audrey Marcelino, is offering an exceptional stroll at the Grand Hôtel-Dieu, perfectly in keeping with the DNA of the place. A food tour during which the guide reveals secrets and anecdotes about the building and its exciting history and offers a most appetizing introduction to local gastronomy. The tasting of fine food and precious liquids offers an unusual and unforgettable insight into the visit, whether you know the Grand Hôtel-Dieu on the tips of your fingers or are discovering Lyon for the first time.
Two hours to explore the courtyards, the Grand Dôme, the hidden or mythical corners of the place, but also the gastronomy and specialities of the Lyon region.
Meet every second Tuesday of the month at 5:30 pm to mix history with pleasure, architecture with gastronomy. Lyon is not the capital of gastronomy for nothing, and Audrey Marcelino will show you how the taste for good things has taken over the Grand Hôtel-Dieu, thus writing a new page in the history of this unique place with a thousand and one lives.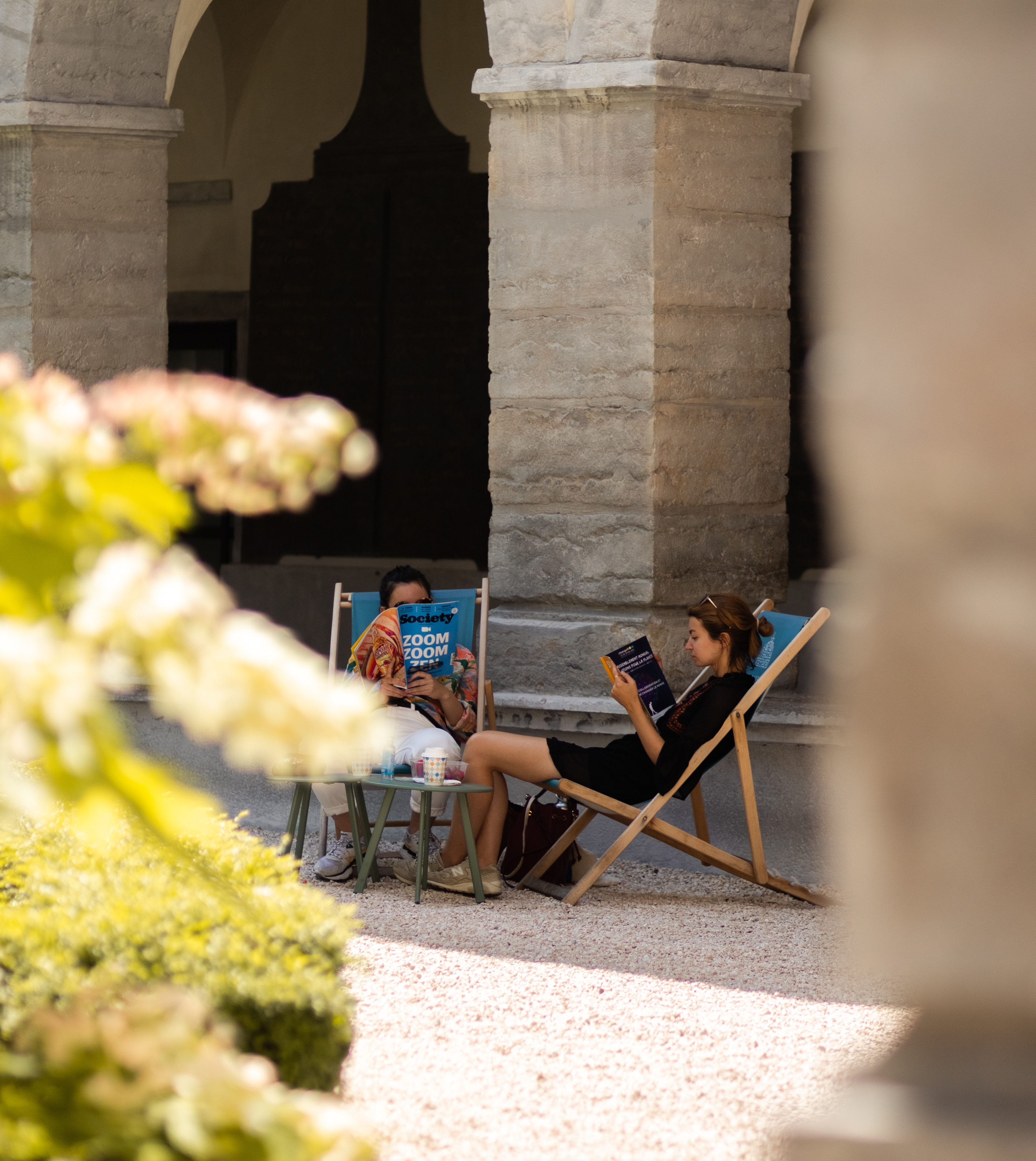 On the menu for the walk
A visit in the maze of the Grand Hôtel-Dieu, its courtyards and its historical gardens. Head to the Halles du Grand Hôtel-Dieu shops for an aperitif: charcuterie board with Lyon sausages, pâté en croûte or brioche sausage from the Pignol house, then regional cheeses from the inevitable Mère Richard, all accompanied by wine from the Guyot house. And to close this enchanted interlude, we toast with a cocktail in the Grand Réfectoire.